Collaborate with us to invoke and fully manifest Srila Prabhupada's Vani-presence.
---
Category:Radharani - Umbrella Category
From Vaniquotes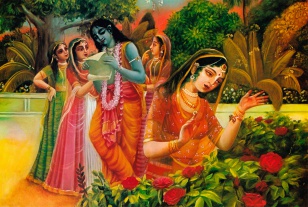 Previously Vanipedia had only 27 categories exposing the nature, qualities and pastimes of Srimati Radharani. On the 28th of May 2017 we started the massive effort to complete the indexing of Radharani.
As of the 25th of September 2017 we now have over 855 categories. This is what you see below. The creation of more categories and the linking of all the relevant pages is now ongoing. Hopefully by the end of October 2017 it will be completed.
Subcategories
This category has the following 856 subcategories, out of 856 total.